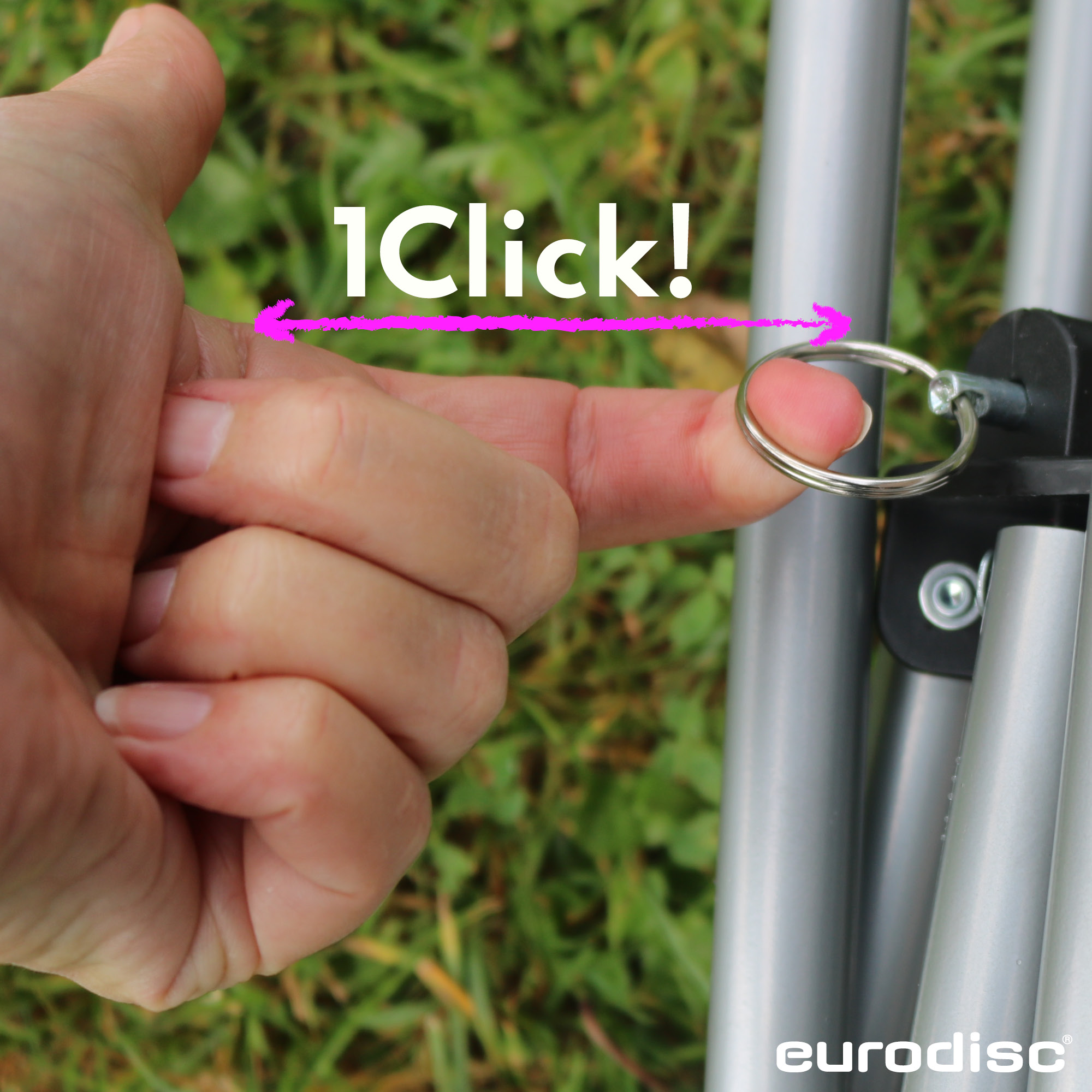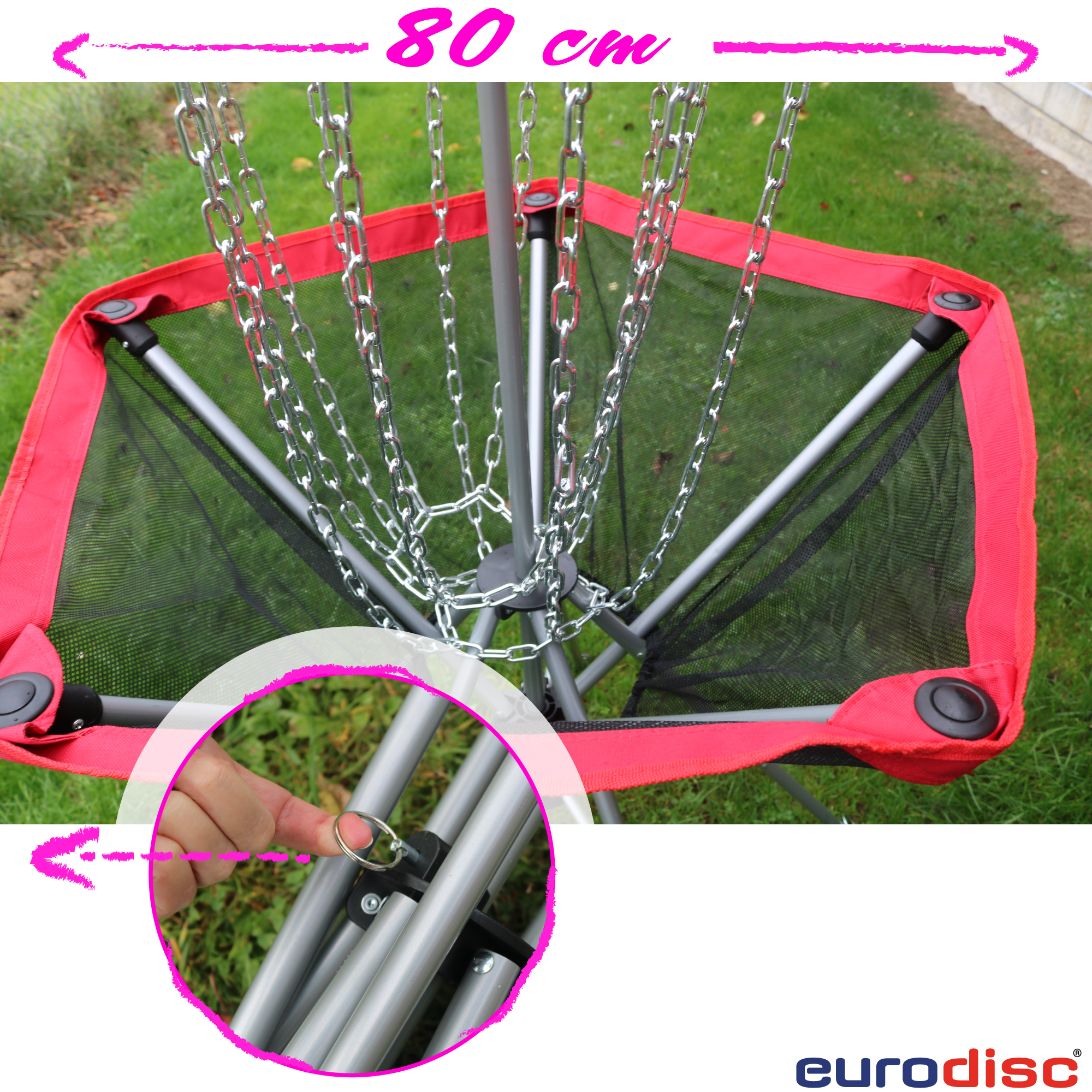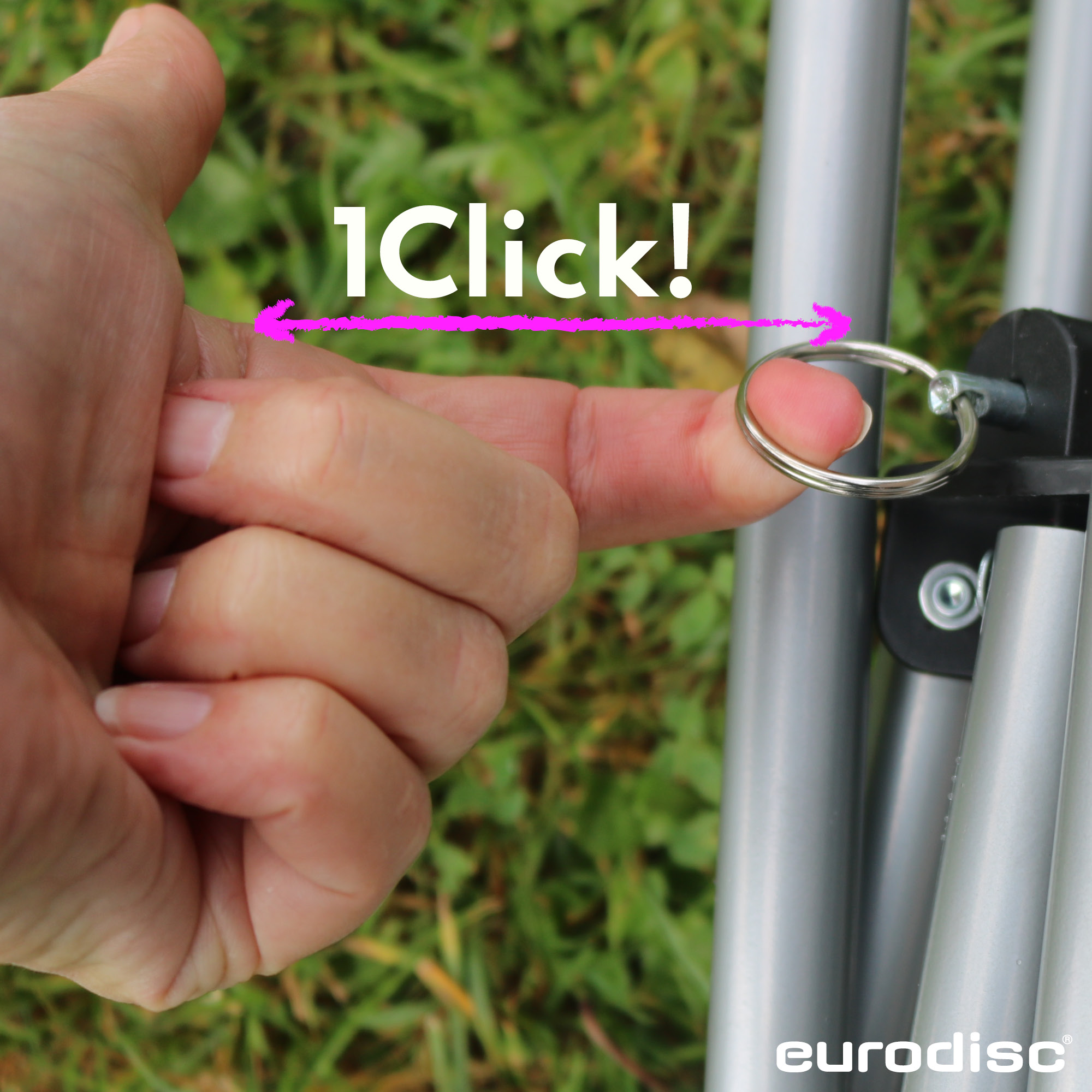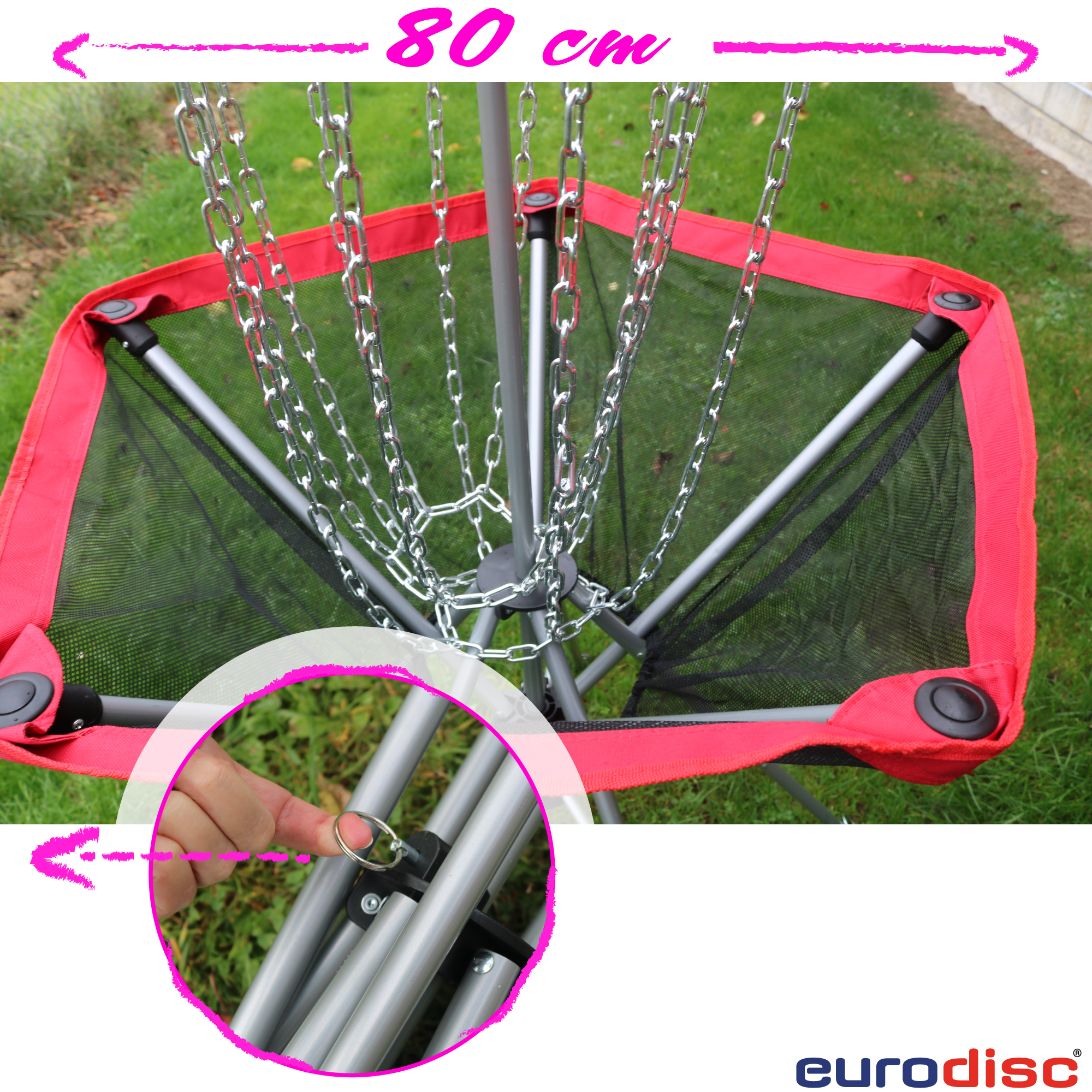 1CLICK! Target - RED- set up in one go in 30 sec- with bag and accessories- lightweight - NEW! - NEW! - NEW!
€127.96
%
€159.95
(20% saved)
Offer of the week, -20% until 12. December, 2023
The new 1Click! in 2 colours from eurodisc® has just arrived. Super lightweight, with matching black cool ultra-light eurodisc® bag and pegs. The basket is absolutely ready to play with and only needs to be unfolded, this is done with a single pull. Solid basket for professional and recreational athletes. Optimal price-performance ratio. With galvanised pole, powder-coated chains and chain holder, catch basket lined with mesh fabric, a durable, stable product. Suitable sports equipment for camps & schools, leisure & holiday fun on any terrain.
Super features:
Total weight:
only 7.6 kg
1 wind vane with eurodisc® in red to attach
Extras: 1 ultra-light black transport bag with logo print, large carrying loop and drawstring to close at the side. The bag also has a zipper for safe transport. A large carrying strap allows comfortable carrying sideways across the back, so both hands are free.
eurodisc® is THE brand for professional and sustainable flying sport discs Made in Germany. The range includes flying sport discs and accessories for ultimate, disc golf, kids and discdogging. The absolute highlight are the innovative flying sport discs 175g, 100g, 25g, which are made from 100% renewable raw materials and meet the highest quality standards. eurodisc® organic ultimate discs are officially recognized by the WFDF, EUF and are used in many games and tournaments all over the world.