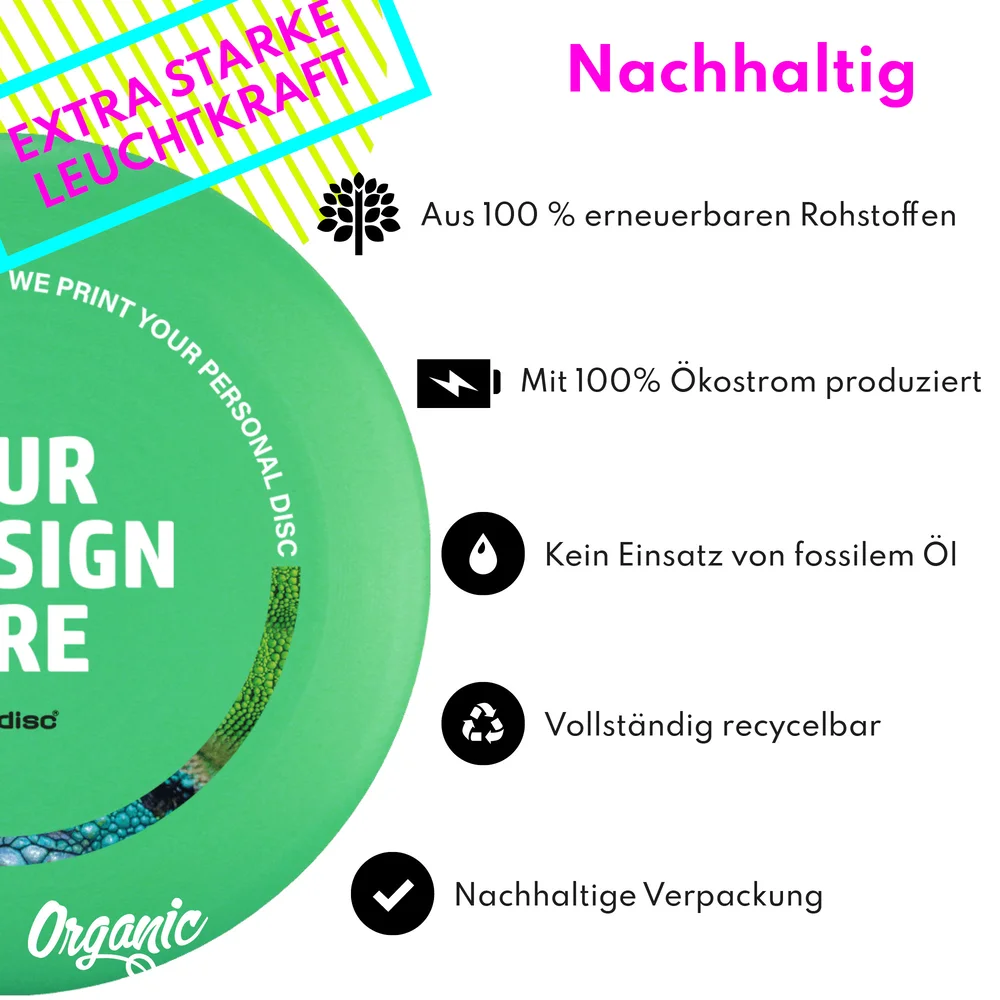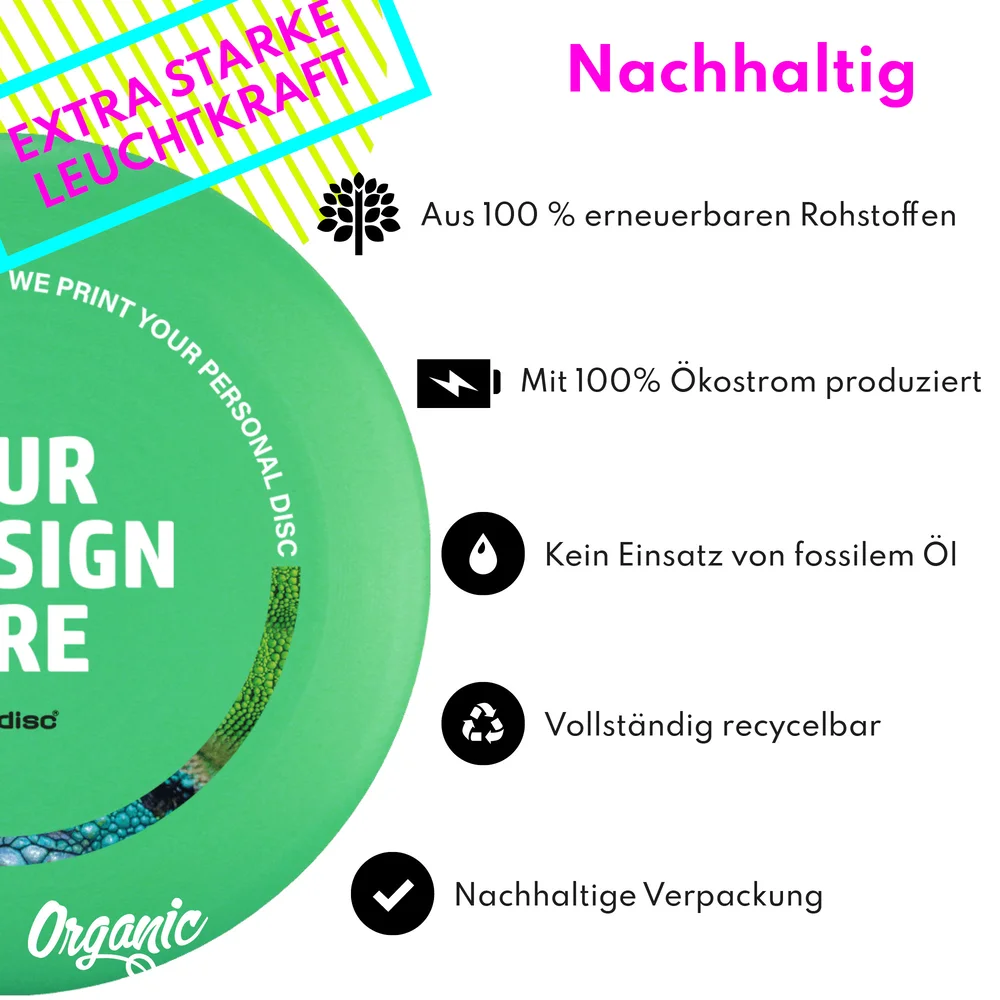 Custom eurodisc® 175g Ultimate SUPERGlow
Quantity
Unit price
To

4

€24.95*

To

9

€17.95*

To

14

€15.95*

To

19

€14.95*

To

29

€13.95*

To

49

€12.95*

To

99

€11.95*

From

100

€9.95*
Available, delivery time 1-3 Tage
Product number:
EDO175SGUV
The 175g Ultimate from Eurodisc offers plenty of space for your designs. With a printable area of up to 21 cm in diameter. Whether photo or your own logo. The discs are white and therefore ideal for any design. Thanks to modern printing methods, the imprint is durable and the colors are vivid.
Size of the print design
Arrange your design inside a circle with the diameter of your Frisbee. White areas (e.g. backgrounds) and protruding corners will not be printed. So, it doesn't matter if the file still contains corners as these will not be printed anyway. If you have difficulties preparing the print file, we will gladly take over this service for you free of charge.
File format & file size
In general, any resolution is printable. However, if the file is too low in resolution, the image may be pixelated or blurred.
For best results, we prefer a good jpg. Other common formats such as eps, tif or pdf are also possible. The resolution of the file should be 300dpi. A file size between 500KB and 2.9 MB is sufficient.
Eurodisc is THE brand for professional and sustainable flying sport discs Made in Germany. The range includes flying sport discs and accessories for ultimate, disc golf, kids and discdogging. The absolute highlight are the innovative flying sport discs 175g, 100g, 25g, which are made from 100% renewable raw materials and meet the highest quality standards. Eurodisc organic ultimate discs are officially recognized by the WFDF, EUF and are used in many games and tournaments all over the world.