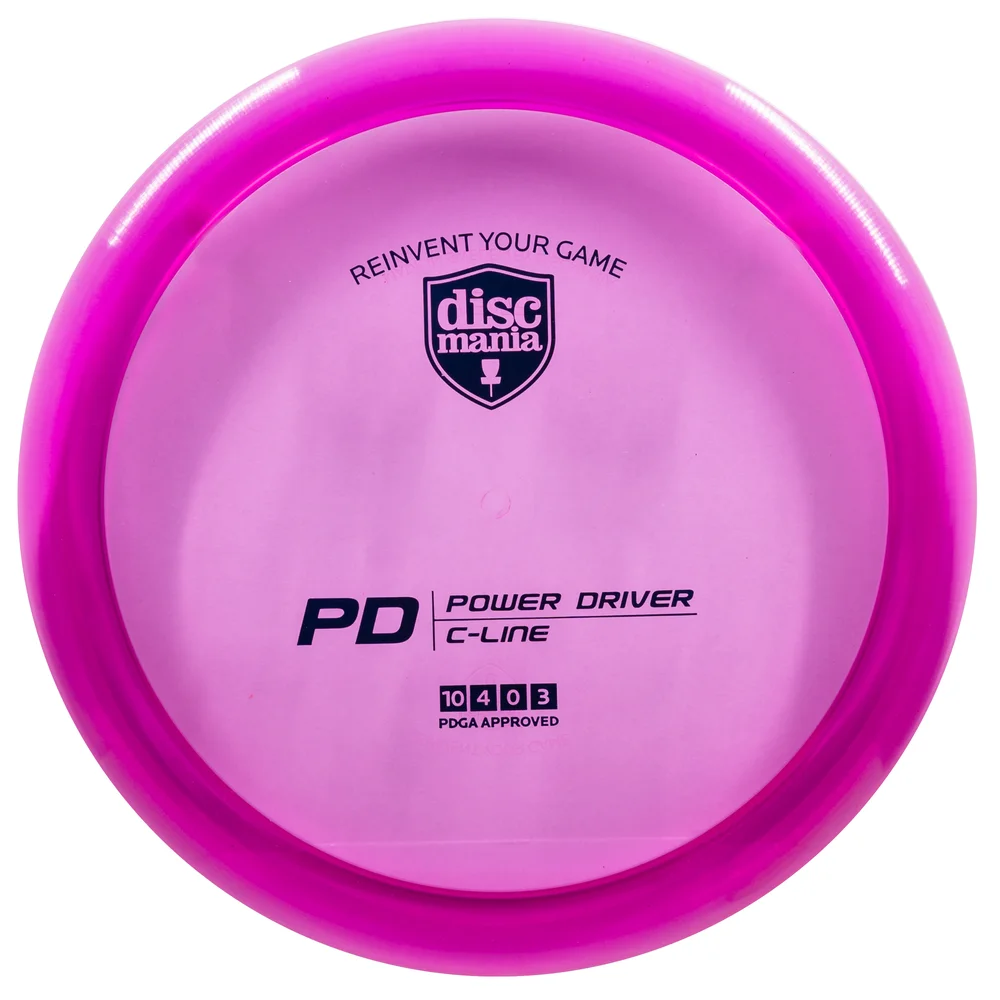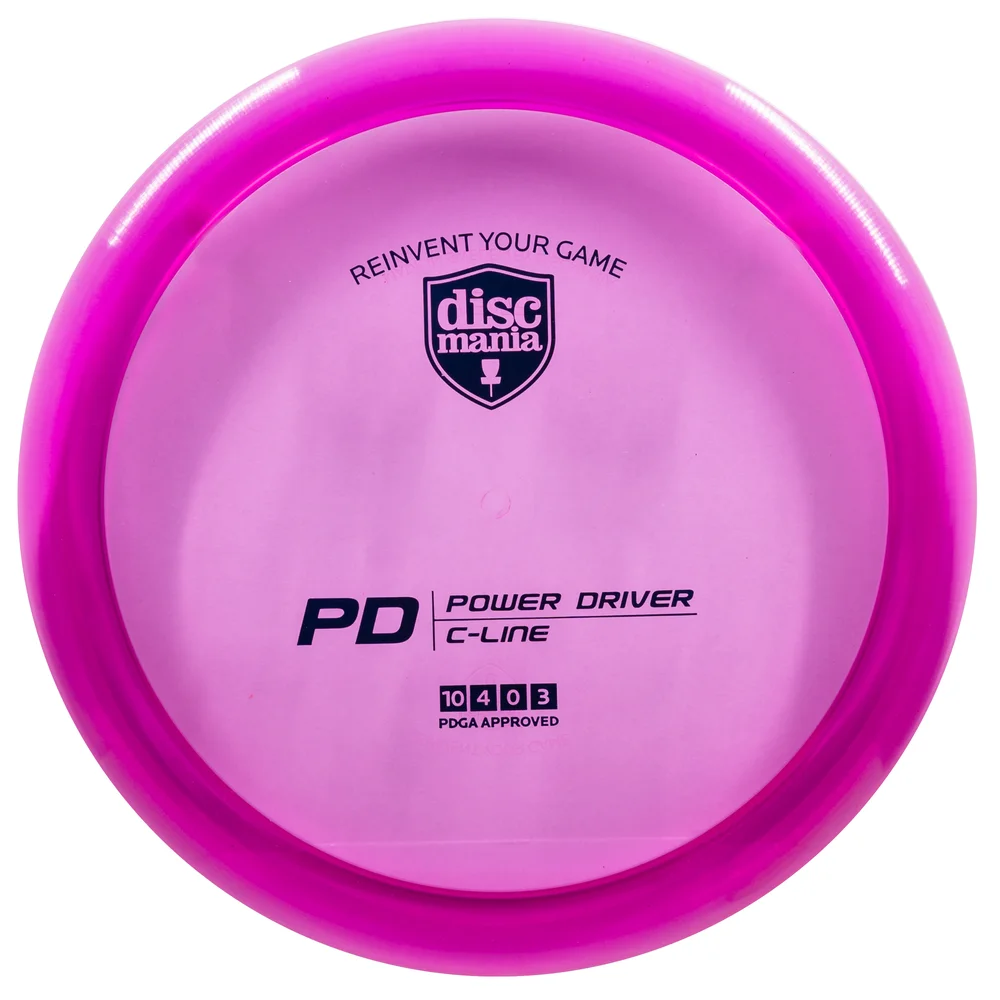 Discmania Disc Golf Fairway Driver C-Line PD
Available, delivery time: 1-3 Tage
Product number:
DMDGCL-PD.6
Discmania C-Line PD
Die Discmania PD (Power Driver) hat einen breiten Rand, viel Speed und ist overstable. Mit einem schnellen Spin und einem starken Anhyzer in die Luft, zieht sie eine schöne S-Kurve.
C-Line
Eine verbesserte Neuauflage des C-Line Kunststoffs. Er zeichnet sich durch unübertroffenen Grip, Flugleistung und hohe Haltbarkeit mit durchsichtiger Optik aus.
PD Dimensions:
Diameter: 21.1 cm
Height: 1.7 cm
Rim Depth: 1.2 cm
Rim Width: 1.9 cm
Max Weight: 176.00 g
Additional Information:
Speed: 10.0
Glide: 4.0
Turn: 0.0
Fade: 3.0
Primary Use: Distance Driver
Stability: Overstable
Recommended Skill Level: Advanced, Intermediate
Plastic grade(s): Durable
Beadless
It all started as a college hobby and then grew into a world-famous company within a few years. Discmania has set itself the goal of making disc golf a global sport through new innovations and a strong commitment to tournaments and events. In 2012 Dismania partnered with Latitude 64 and brought its first proprietary disc golf discs onto the market. Today dynamic discs is one of the most important disc golf manufacturers in the world.