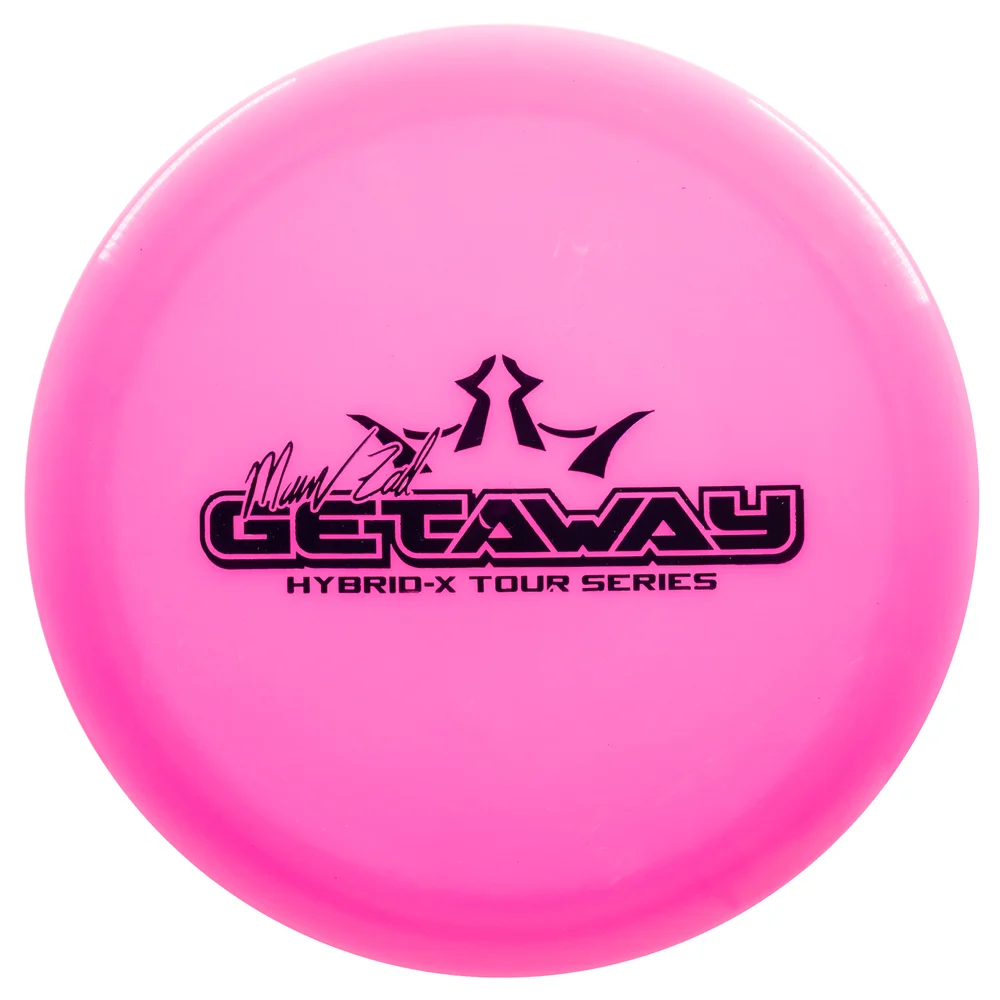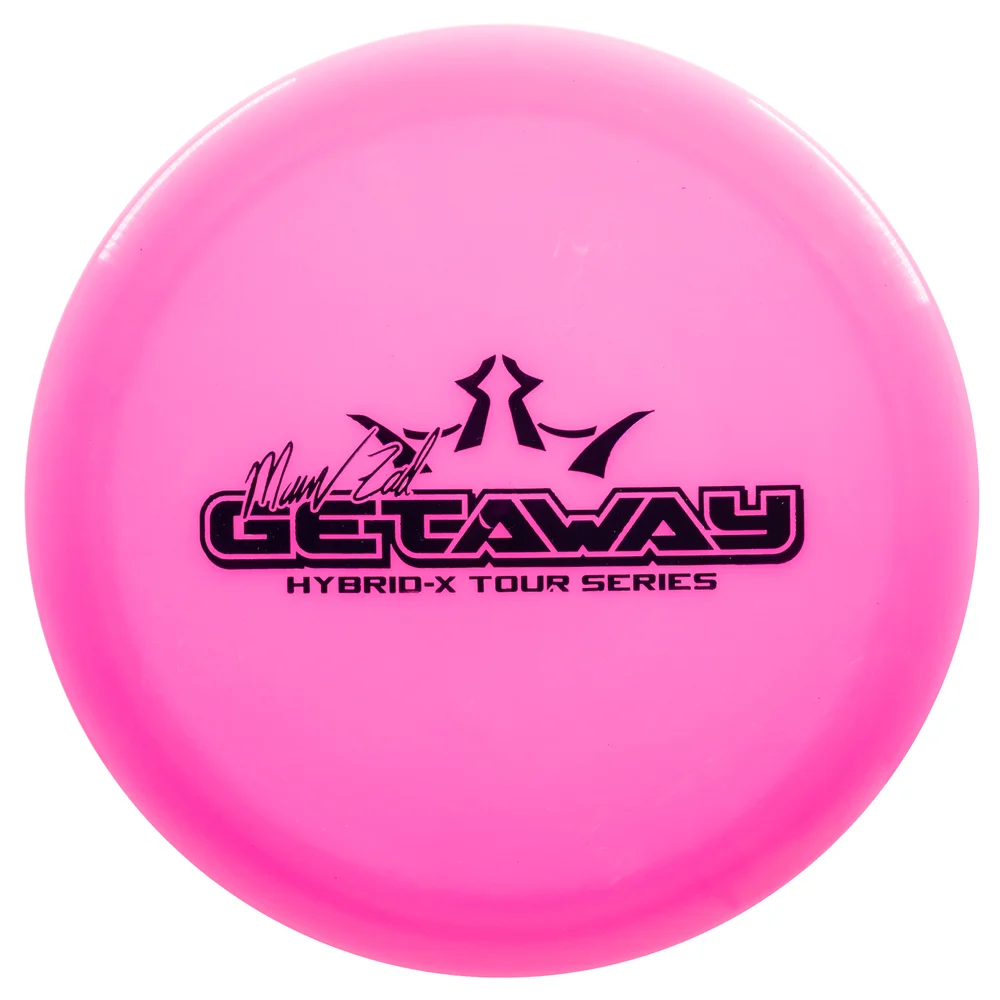 Dynamic Discs Disc Golf Fairway Driver Hybrid-x Getaway - Mason Ford Team Series
Available, delivery time: 1-3 Tage
Product number:
DDDGHYX-GA.2
Dynamic Discs Hybrid-x Getaway - Mason Ford Team Series Signature
The Getaway glides farther than the Escape, only with more stability. It offers a more predictable, overstable flight with moderate fade.
Hybrid-X plastic
Is a blend of Lucid and Fuzion plastics. Comparable to the grip of the Lucid, but an opaque appearance more reminiscent of Fuzion.
Getaway Dimensions:
Diameter: 21.1 cm
Height: 1.8 cm
Rim Depth: 1.1 cm
Rim Width: 2.0 cm
Max Weight: 176.00 g
Additional Information:
Speed: 9.0
Glide: 5.0
Turn: -0.5
Fade: 3.0
Primary Use: Control Driver
Stability: Overstable
Recommended Skill Level: Everyone
Plastic grade(s): Premium
Beadless
What started as a side business during college quickly became a respected and well-known brand in the disc golf world. Today the US family-owned business is a successful sponsor of many well-known disc golf stars and offers discs for various levels, as well as bags and accessories.