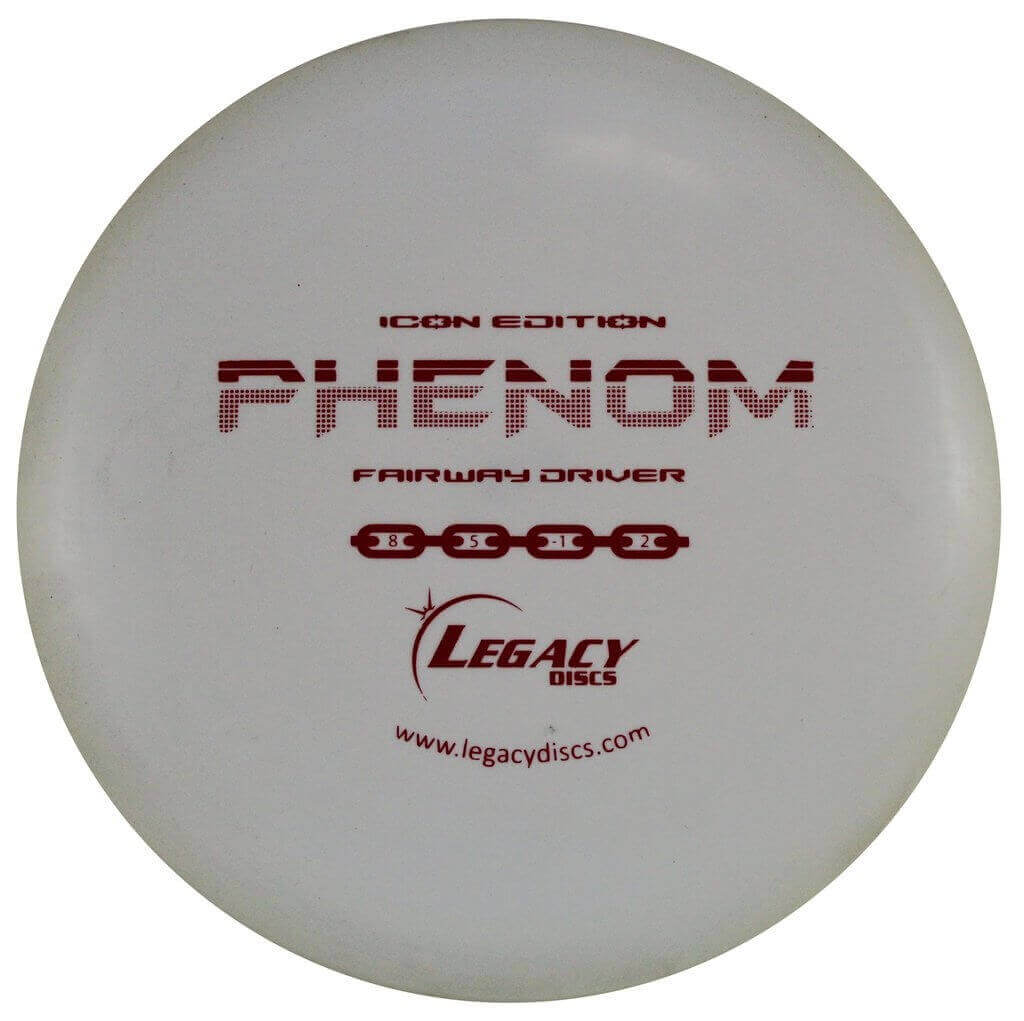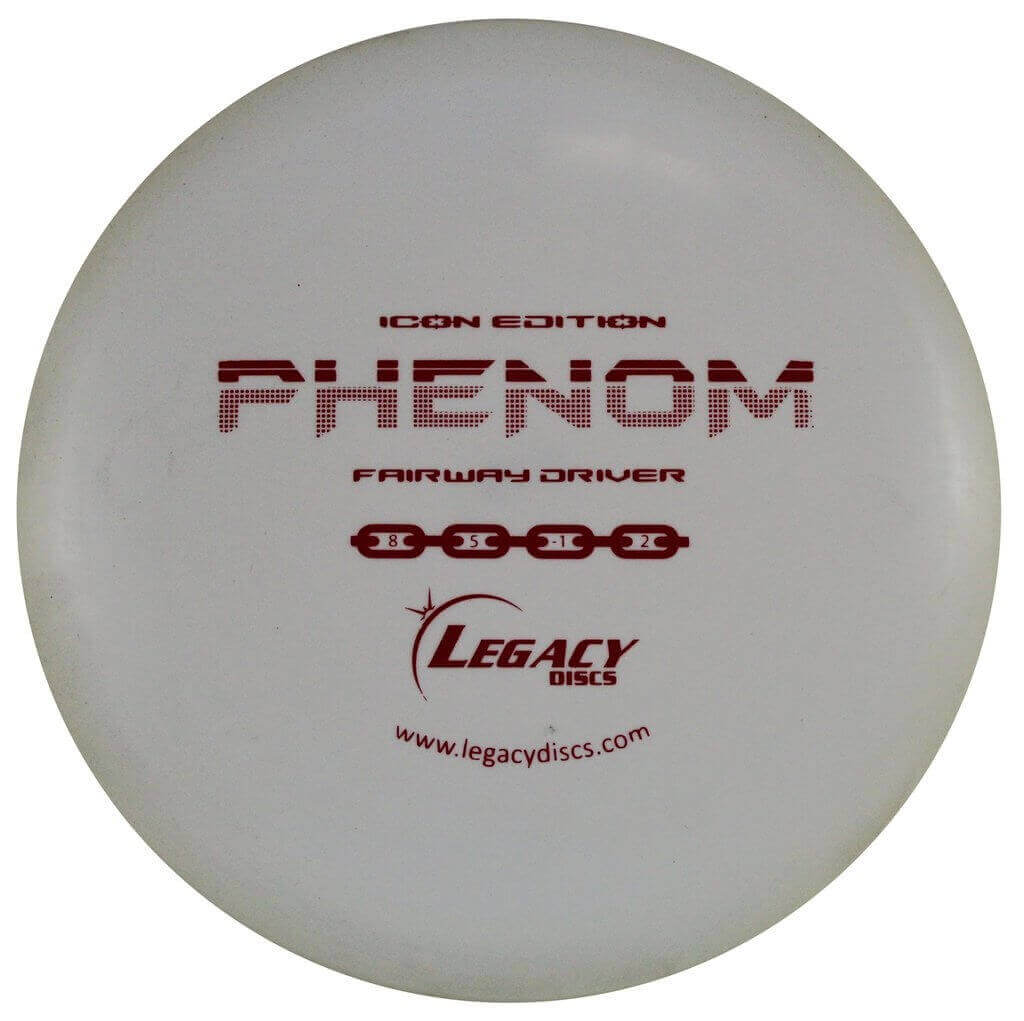 Legacy Discs Disc Golf Fairway Driver Icon Phenom
€18.95
%
€21.95
(13.67% saved)
Product number:
LDDGIC-PH-lightblue-167
Manufacturer:
Legacy
Color:

Orange

, lightblue

, purple

, rosé

, salmon-coloured

, turquoise

Disc Golf Type:

Fairway Driver

Fade:

2

Glide:

5

Material:

Icon

Organic:

no

Speed:

8

Turn:

-1
The Phenom is a driver with lots of glide. A slight turn in the beginning of its flight and slightly more fade at the end of its flight makes for pinpoint accuracy.
About ICON plastic
Our ICON EDITION has the most grip of all despite rainy conditions. The Icon plastic is of the latest technology that offers the fastest flight. It's durability is second to none.
THE PRO'S TOP FOR THE ICON EDITION.
The advantage of having the Icon Edition in your bag is that it has the fastest flight. The distance in this edition of plastic is phenomenal despite any weather conditions. It is grippy, and has a consistent flight pattern. This is a true go to disc when you want that extra power on your shot. There is not a better choice of plastic to use when throwing into a head wind.