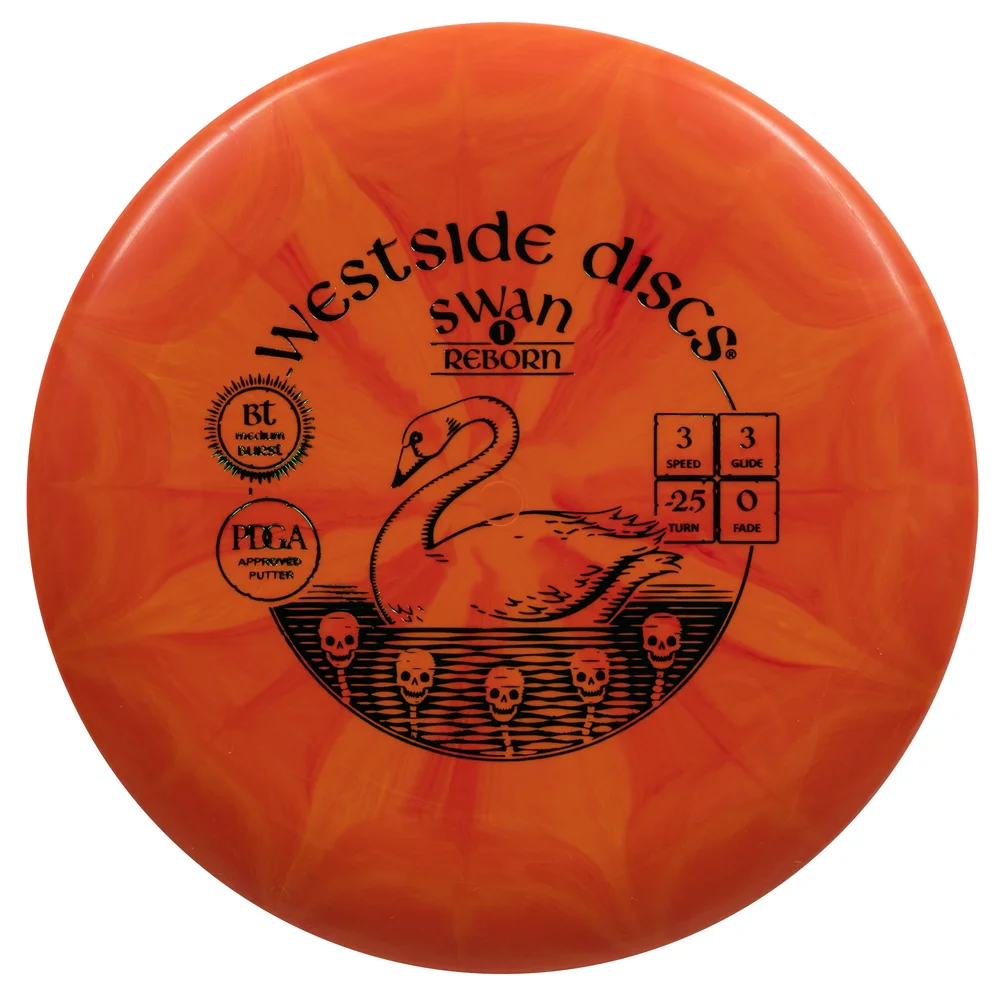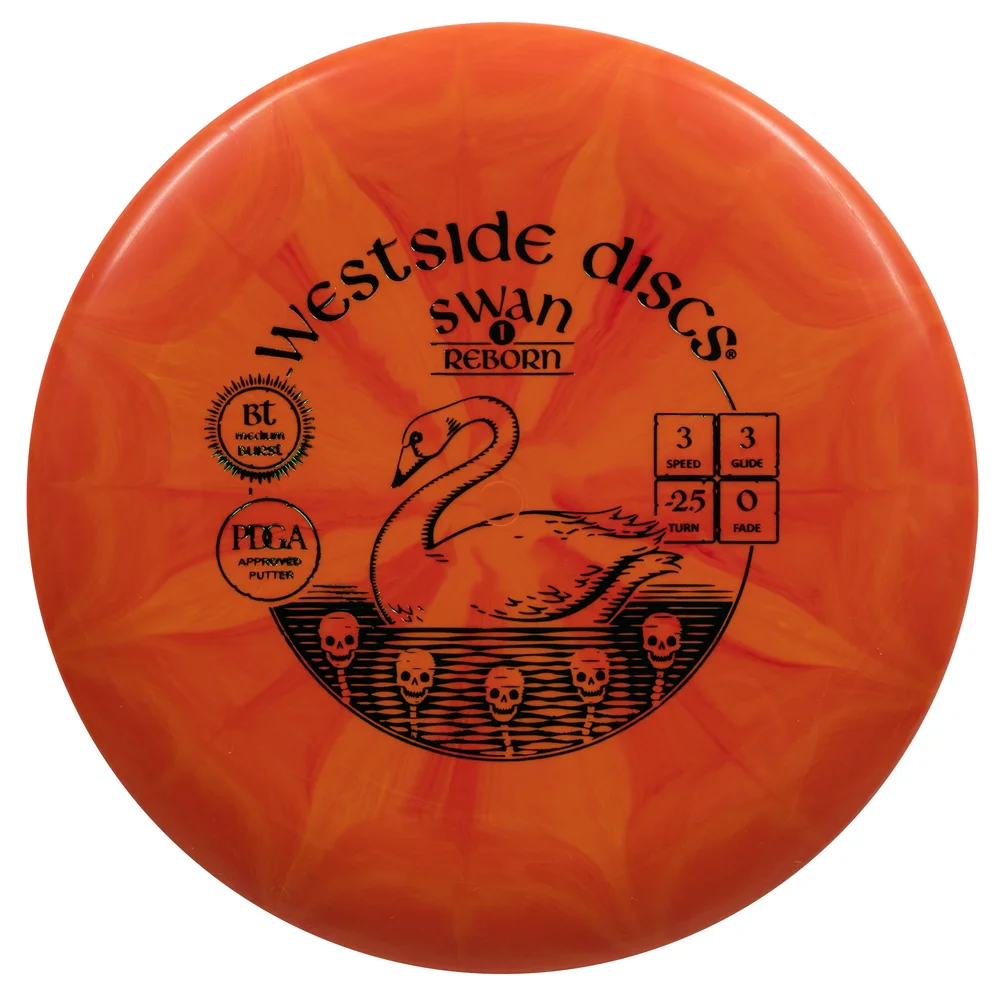 Westside Disc Golf Putter BT Medium Swan 1 Reborn
Available, delivery time: 1-3 Tage
Product number:
WSDGBTM-SW1R.2
Westside BT Medium Swan 1 Reborn
Die Swan 1 Reborn ist angelehnt an die ehemalige Swan, welche einige Zeit nicht mehr hergestellt wurde. Diese Swan-Version ist mehr understable als die Swan 2. Sie ist ein großartiger Putter für lange gerade Putts und alle Armgeschwindigkeiten.
Über BT Medium Kunststoff
Mit dem Medium Kunststoff gehst du keine Kompromisse ein. Das Material ist bei allen Bedingungen zuverlässig. BT Medium hat einen guten Grip und fühlt sich in der Hand fantastisch an. Bei kälteren Temperaturen wird das Material noch etwas fester.
Swan 1 Reborn Dimensions:
Diameter: 21.1 cm
Height: 1.9 cm
Rim Depth: 1.3 cm
Rim Width: 1.1 cm
Max Weight: 176.00 g
Additional Information:
Speed: 3.0
Glide: 3.0
Turn: -2.5
Fade: 0.0
Primary Use: Putt & Approach
Stability: Understable
Recommended Skill Level: Beginner
Plastic grade(s): Midgrade
Beadless
Westside Discs, founded in 2003, was originally a Finnish company importing and selling several disc brands on the Finnish market. In 2009, they began working on their own line of discs in cooperation with Latitude 64 and have since then expanded the number of popular molds with each passing year. Keeping in touch with its roots, the Westside graphics picture themes and characters from the Finnish national epic Kalevala. Now they are placed in Sweden.